In this blog, find out about the various kinds of road traffic and Safety Equipment Suppliers in Pakistan.
Roads are busy with the many businesses that have reopened after the lockdown. Evening hours are just beginning to get the rush of after-work. With the number of people eager to shut the windows and enjoy a feeling of calm, road safety equipment and traffic devices are more vital than ever.
Suppose cities are looking to improve their roads during this increasing traffic and congestion time. In that case, they must take extra care of the equipment they use to improve road safety.
Traffic Safety Equipment Suppliers in Pakistan are Important
A few parks and pools are getting ready to open. These venues are likely busier than the school and media for concerts. In the summer months, it's uncommon to find that big concerts aren't open. Whatever, this does mean that there is less traffic.
But traffic safety is essential at any location where people are in public. Construction employees must keep in mind that some of the less crowded spots before the lockdown are recently attracted more visitors.
These Traffic Safety Equipment Suppliers in Pakistan will be highly beneficial to safeguard road sites and improving circulation.
Safety Equipment Suppliers in Pakistan
1. Eastern Highway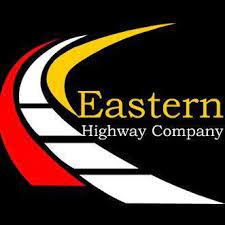 It's a huge honor to introduce you to an acclaimed Traffic Engineering company, Traffic Safety Products, and Services Company, that provides an all-inclusive solution for your safety concerns in traffic.
Eastern Highway Company is an authorized conversion partner to 3MUSA, which offers ongoing training for their employees and allows us to manage the planning, designing, and manufacturing of state-of-the-art traffic and road Signs and products of all kinds, styles, and dimensions.
Eastern Highway Company has state-of-the-art manufacturing and design equipment to conform to International standards and to offer top-quality products. They produce a range of products for safety in traffic with the name Eastern Traffic Engineering Products (ETEP).
The company is known in Pakistan and international markets like America, Canada, Europe, Africa, Central Asia, and Afghanistan as Safety Equipment Supplier in Pakistan for its Fine Quality Products and Services.
Eastern Highway, as a company, recognizes what is essential to their work. They offer traffic sign boards, such as signboards for speed limit signs, message boards, arrows, and more.
Their company is proud of being one of the most reliable importers and manufacturers of road apparatus and signs for safety in Pakistan. They strive to make roads safer by manufacturing motorway signs, road signboards, gantry signs, and highway road signboards.
2. Safety Equipment Suppliers

They're constantly reliable, extremely flexible, and able to adapt to the specific needs of their customers and provide innovative solutions.
They believe it's crucial to ensure that their customers receive the highest quality of every item they require to purchase safety equipment in Pakistan. They're proudly one of Pakistan's leading companies as Safety Equipment Suppliers in Pakistan.
They've been operating in this particular industry for more than 25 years. They're one of Pakistan's top security products specializing in protecting property and people.
Their team of trained experts is one phone call away to assist with the maintenance of the equipment or in the event of an emergency. This ensures the proper functioning of all the safety equipment within Lahore.
Security Equipment Suppliers in Pakistan offer PPE, workwear, and safety equipment to workers and people across Europe. Their range of products includes industrial-specific nuclear protection equipment to construction and building safety gear.
Through the years, the company has been a Safety Equipment supplier in Pakistan. They have been able to supply a variety of large and small businesses.
3. Pak -German Engineers

Pak -German Engineers offer a variety of road and traffic Safety products like Speed bumps, batons with light barriers, traffic cones, security fences, flexible posts, and more.
They've been consistent with their products' quality, which has helped them gain their name in the industry. Their products meet international standards. Their top-quality materials are paired with the most innovative technologies and solutions to assist them in bringing the most effective road systems to life.
They provide safety equipment, including traffic equipment, crowd control, and requirements for supplies thus becoming a part of Safety Equipment Suppliers in Pakistan.
They offer a wide range of bollards, traffic cone channelizers, delineators, safety clothing, message traffic cones, signboards, and more.
4. N.H Enterprises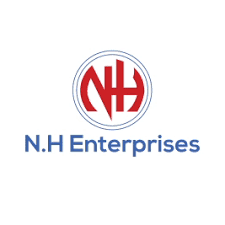 NH Enterprises is a prime brand in Pakistan's traffic and road security products industry and has a track performance record since 2001.
NH Enterprise understands the needs of its clients and works to provide an individualized security solution. Their brand (Protector) offers a range of equipment that control the flow of traffic protection, flooring materials, rubber products, industrial products, and more.
They are dedicated to providing cutting-edge applications and efficient utility services that solve our housing, commercial or industrial requirements.
Their product protector is designed to provide high-quality ingrained services that give users a pleasant and safe experience. They are among the best Safety Equipment Suppliers in Pakistan.
Their business model is based on offering products that combine QUALITY Safety, QUALITY, and continuous improvement to benefit thousands of businesses across Pakistan.
5. GearTech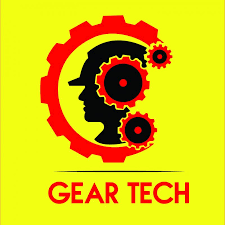 GearTech is a security product company that its customers have recognized as one of the most reputable in Pakistan. It has expanded its offerings to their quality.
GearTech is a family-owned Safety Equipment Suppliers company in Pakistan. They also have the most up-to-date imported brands on their site to make up their vast array of products. With their extensive expertise in safety systems and equipment, they're asking you to allow yourself to pay attention to them.
6. MJS Traders

MJS Traders, established in Karachi, Pakistan, is a business that trades in safety products and is considered one of the top companies in its area. It has grown both in its service and quality since its inception in 1989.
The mission MJS Traders has had for 27 years, in a nutshell, is to provide its customers with top-quality safety products that aid in protecting the eyes, hands, face, and all body parts.
They must pay high-security attention to social and professional life. This is why they ensure their customers get the highest quality in every item they need.
7. Adams Fire Tech
Adams Fire Tech is one of the major Safety Equipment Suppliers in Pakistan.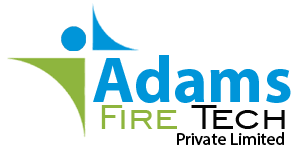 Being one of the top Safety Equipment companies, they have sufficient supplies of Personal Protective Equipment, including safety gear such as Safety Helmets, Safety Glasses, Safety Goggles, Ear Muffs, Ear Plugs, half Face Mask, Full Face Mask N95 Masks, Safety Gloves such as Chemical Gloves Electric Gloves and Leather Gloves Cotton Gloves Safety Shoes that have steel toes, and Safety Coveralls, such as Chemical Safety Coveralls, work, etc.
Being one of the most prominent Safety Equipment Suppliers, they also offer customized Personal Protective Equipment Kits available upon request and priced following.
Alongside Personal Protective Equipment, they also have industrial safety products, including Fixed and Portable Gas Detection systems, Self-Controlled Breathing Apparatus (SCBA), Tagout and Lockout equipment, Spill Response Kits, high-altitude safety equipment such as a complete body harness Double Hook Lanyard Fall Retractors, Confined Space Tripod, Horizontal and Vertical lifelines, etc.
Conclusion
The primary purpose of having safety equipment suppliers in Pakistan is that the products they offer help in protecting drivers, pedestrians, and other road users from being injured or killed in an accident. There are many additional types of road safety equipment. For more details, read Traffic Engineering & Safety Products.
These devices can be useful for drivers, passengers, or pedestrians to help them avoid injury during an accident.