Do you know why are Traffic Signs Services important for any surroundings?
You will see traffic signs on your commute route if you are a regular commuter. Traffic signs warn and guide drivers and help regulate traffic flow on roads, highways, and other roads.
Road traffic signs, traffic signage, and parking lot signs all have a simple and clear message. Signs should be visible enough to draw attention and in a way that allows drivers to respond.
Road and traffic signs should use the same shapes, colors, and symbols to communicate a consistent message.
We want to explain why Traffic Signs Services are so important and why you should choose Eastern Highway to manage your traffic like many of our other clients.
Continue reading to learn reasons traffic signs are important for drivers and pedestrians.
Traffic Signs Services-Purpose They Serve
Many shapes and colors are available for traffic signs, each with a unique meaning. You can identify these signs quickly and easily without interrupting your driving.
Road Traffic Management Corporation says road signs can be divided into four groups and sub-categories.
Regulatory: Control/Command/Prohibition/Reservation
Warning: Road Layout/Direction to Movement
Guidance: Location/Route Markers/Direction
Temporary: Command/Prohibition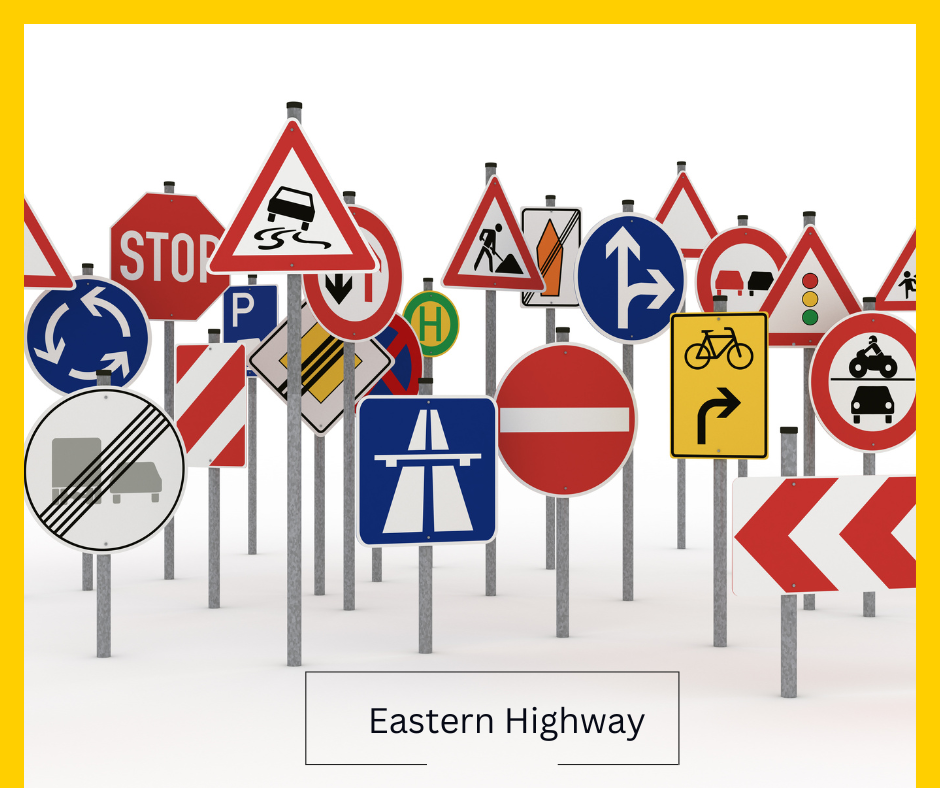 Reasons to follow Traffic Signs and Road Signals
We must obey traffic signals and lights for safety.
Traffic Signs Services Provide Safety
This is both our safety and that of others on the road. Traffic lights are essential to reduce the risk of fatalities and accidents, especially at intersections. It has greatly reduced car accidents and collisions and saved millions of lives.
Pedestrians can also cross roads safely using traffic lights. Our roads will become dangerous if we don't obey the traffic lights. Every minute there will be an accident, and We will compromise everyone's safety.
Road signs can also be very useful in keeping us safe. It warns us of the dangers ahead. It warns us about what lies ahead, including heavy traffic, sharp curves, constructions, and other road hazards.
Road signs alert us to any dangers so we can take precautions.
Drivers who don't follow or abide by road signs are putting themselves and their passengers in danger. Driving is also dangerous if you do not follow road signs.
Traffic Signs Services Provide Order
Imagine a road that didn't have traffic lights or signs. It would be very dangerous and chaotic. It's the same if we don't obey traffic and road signs. Traffic will be chaotic, and our roads will be in chaos. Students and office workers will arrive late to their classes and jobs.
Total gridlock will reign. There will be chaos and disorder on the roads and highways. Road signs ensure that traffic flow on the roads is smooth and orderly.
To keep roads orderly, it is important to follow them.
Traffic Signs Services -Penalties and Fines
A motorist will be subject to penalties and fines if they do not obey traffic signals and road signs. This applies only if the violator is caught.
Suppose the rule is broken and the victim was injured in an accident, such as a collision with a vehicle or pedestrian. In that case, the driver or pedestrian will be charged. He/she will also have to pay the penalties and fines.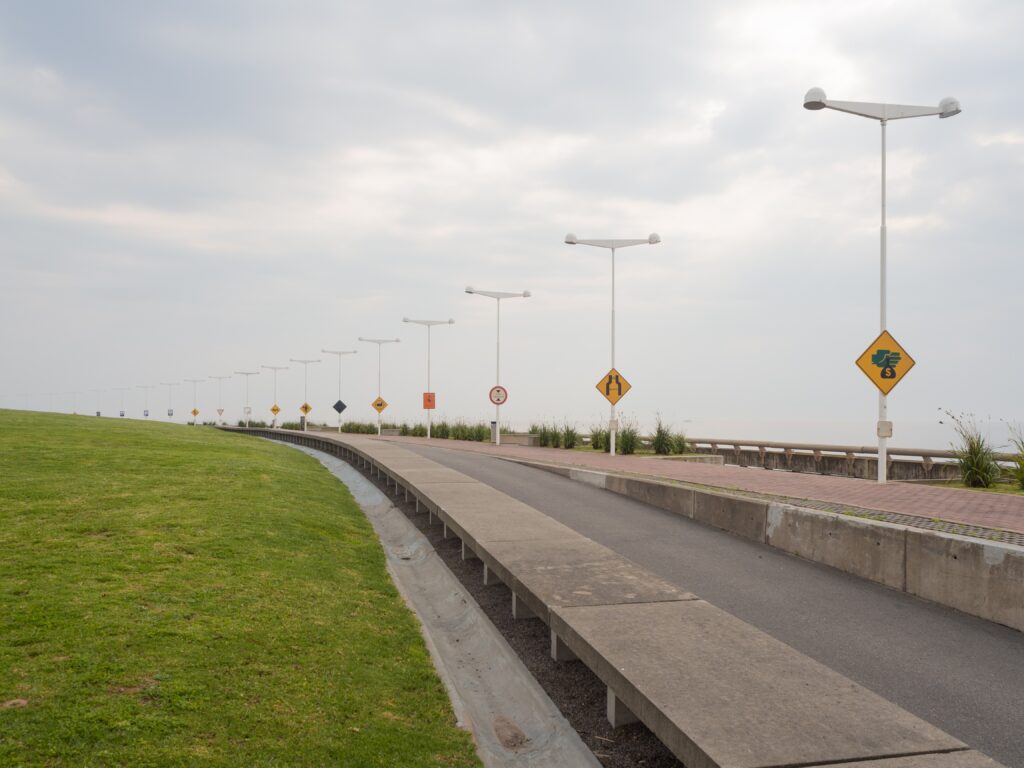 ­Traffic Signs Services -Clients of Eastern Highway
Eastern Highway has worked in a lot of Projects dealing in Traffic Signs Services. Some of the Important clients are mentioned below along with their details.
Rawalpindi Development Authority (RDA)
Rawalpindi Development Authority is a government-sector corporation and authority that provides Municipal and Town Services for Rawalpindi City in Punjab, Pakistan. RDA was created in May 1989 to enhance, improve and implement Rawalpindi's growth plan.
Rawalpindi Development Authority aims to be a public-friendly main planning, development, and improvement organization in Rawalpindi.
The Rawalpindi Development Authority's (RDA) mission is to provide and allow the continuous improvement of metropolis-wide works, facilities, and incentives that meet Modern World standards for residential and commercial outlets in Rawalpindi.
RDA has been availing Traffic Signs Services of Eastern Highway since many years and we are proud to show much they trust us.
Karcon (Pvt) Ltd
Karcon (Pvt) Limited is a construction company operating since 1970. Its Head Office is located in Peshawar and has a network of affiliated offices throughout Pakistan.
Karcon was founded on the promise of continuous improvement in construction. Our goal is excellence through quality.
Our team combines high-quality workmanship with innovative management techniques to offer comprehensive professional service in Civil Engineering Projects. This includes road and building construction.
Field of Expertise
High Ways & Bridges
Building Construction
Civil Works and Infrastructure projects
Electro-mechanical Contracting
Reconstruction and refurbishment
Design Build Contract
Industrial Construction Projects
Eastern Highway is proud to present that a reputable company like Karcon (Pvt) Ltd is working with us and availing our Traffic Signs Services on regular basis.
FWO (Frontier Works Organization (FWO)
Frontier Works Organization (FWO) is today's most flexible and dynamic construction company. It was founded on 31 October 1966 to create a new highway, the Karakoram Highway. This road crosses the crags, crevices, and peaks of the highest mountain range around the world.
The Government realized the immense potential FWO had in civil engineering projects in inhospitable and difficult areas and decided to preserve FWO's existence and expand its reach throughout the country.
Cantt Board Taxila (CBT)
Cantonment Board Taxila strives to provide high-quality services and access to all that can make a decent place to live and leave a sustainable future for future generations.
CBT has been working with us getting our Traffic Signs, Road Signals, Road Markings and many other services.
NHA (National Highway Authority)
The NHA's(National Highway Authority) function is to plan, build, operate, repair, and maintain all roads that the Government of Pakistan has entrusted. The NHA is responsible for managing 39 national highways, motorways and expressways, and strategic roads.
They account for 4.6% of the total national road network. The NHA is committed to providing a safe, modern, and efficient transportation system.
It also plays an important role in developing Pakistan's macro and micro economies by encouraging national integration. Eastern Highway has been working with NHA throughout its all developmental projects while providing services in Road Signs, Traffic Signals, Traffic Signboards, Road Markings and Many other.
You can find all the services of Eastern Highway at Eastern Highway Services.
Echo West Intl (Pvt) Ltd
EWI (Echo West Intl (Pvt) Ltd) was established in Pakistan in 2005. Since then, EWI has grown its operations and developed expertise in various engineering projects. EWI is proud to provide high-quality products that exceed client expectations.
The company provides a wide range of services in the design, construction, and management of Mechanical, Electrical, and Civil works. The head office of the company is in Lahore, while You can find the regional offices in Karachi or Islamabad.
NLC (National Logistics Cell)
The National Logistics Cell is Pakistan's premier multimodal logistics agency. It has a rich history of providing multiple solutions for its clients over more than 40 years. The NLC is part of the larger umbrella.
The National Logistics Board (NLB), headed by the Federal Ministry for Planning, Development & Special Initiatives (PD&SI), has its members secretaries from relevant federal ministries.
NLC is the largest container fleet operator in Pakistan. It supports Pakistan's economic growth by providing an uninterrupted logistics cycle using an ERP-enabled fleet management system. This system handles bulk domestic and regional cargo.
NLC uses multimodal transportation, including rail, air, and sea, to offer end-to-end solutions. Eastern Highway has been part of many projects that are run by NLC.
Some other Clients
Hyundai (Pvt) Ltd
CBK
LDA
Hakas Pvt. Ltd.
Cantt Board Kohat
CBM
MCB
Conclusion
Eastern Highway has been dealing with many companies that need traffic engineering services .We firmly believe that having properly maintained roads based on standards is very important for the safety of public and modern development of roads at any place.