Thermoplastic road marking services are a form of permanent surface marking made from solid paint. The paint is heated in a tank before application. It is then sprayed on surfaces, such as roads, with the help of specialist equipment.
The paint cools and hardens quickly before securing the surface or road. Thermoplastic road marking services are often available in pre-cut shapes or as tape for additional convenience.
Benefits of using Thermoplastic Road Markings Services
Thermoplastic road marking services are very helpful for businesses that work in Traffic engineering and Road Maintenance fields. To get more information you can read Thermoplastic Pavement Markings-Use of Modified Road Marking Materials.
Some of the common benefits that one can identify about Thermoplastic road markings services are given below;
Benefits for safety
One of the main advantages of using roadway markings made of thermoplastic is the enhancement in road safety that comes with these markings. Thermoplastic road markings can be designed to reflect light, making them easier to spot in the dark or during bad weather conditions when visibility is not great.
You can spray thermoplastic markings in a thicker layer. You can use the resulting layers of paint to make rumble strips that give drivers physical feedback with noticeable vibrations and a distinct rumbling sound.
This raises the awareness of danger zones that are likely to be short and alerts drivers to pay attention to their speed, leading to lesser accidents and collisions.
The durability of Thermoplastic Road Marking Services
The durability and strength of thermoplastic materials provide significant advantages to roadway marking infrastructure. The longevity of these markings is an economical method of installing road markings because of lower maintenance and replacement.
Thermoplastic road markings can be placed for any type of road or park. Using extra glass particles improves skid resistance.
Numerous applications of Thermoplastic Road Marking Services
Drivers, cyclists, and pedestrians of any sort all enjoy the advantages that thermoplastic marks offer. One can use them for marking any form for parking lots, bicycle lanes, bus lanes, cycle lanes, and bus stops. They can be used in crowded urban areas with a lot of traffic.
Horizontal road signs are also the most common type of thermoplastic signs when visually-based indicators are required for safety reasons – such as in school zones as well as to accompany stop signs or to direct traffic and assist in calming and regulating its flow.
Thermoplastic road marking services are ideal for those times when drivers require more information or greater awareness than the physical signs that are vertical at the side of the road. It is also crucial at night due to its high retro-reflectivity, which enhances the visibility of the markings in darkness.
Application in Different Thicknesses
Thermoplastic road marking services are built over layers of various degrees of thickness. They can be used in diverse applications, such as in the design of rumble strips, a safety feature requiring a sufficient thickness for it to work effectively.
Improving Visibility by Using Thermoplastic Road Marking Services
Due to the inclusion of reflective beads, the thermoplastic road markings are very visible in poor or dark weather conditions, making motorists' experience much more secure.
Companies who Benefited from Thermoplastic Road Marking Services
The various variables involved in the project will determine the kind of pavement markings to select. Technological advancement has created many beautiful options that range from highway lines and parking lot coatings to thermoplastic road markings services.
Eastern highway as the best road engineering service provider has provided many businesses with thermoplastic road marking services. Some of the important businesses are mentioned below with their brief introduction.
National Highway Authority (NHA)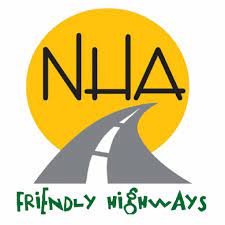 The National Highway Authority (NHA) was established in the year 1991 by the Act of Parliament. It was created to plan and develop maintenance, operation, and maintenance for National Highways and Strategic Roads specifically entrusted with the responsibility of NHA from the Federal Government or by a Provincial Government or other authority in charge.
NHA is the custodian of 39 national highways/motorways, expressways, or strategic routes with an overall length of 12,131 kilometers. It comprises 4.6 percent of the total national road system, i.e. 263,775 km.
However, it also carries the bulk of commercial traffic. N-5, the bloodline of Pakistan, is responsible for most of the load within the country.NHA has benefited from the Thermoplastic Road Marking Services provided by Eastern Highway.
National Logistics Cell (NLC)
The National Logistics Cell (NLC) is the premier multimodal logistics company in Pakistan with a long history of offering a range of options to its customers for more than 40 years.
NLC is part of the umbrella of the whole of the National Logistics Board (NLB) led by the federal minister of Planning, Development & Special Initiatives (PD&SI) with the secretaries of federal ministries relevant to it as members.
The largest container fleet operator in the nation, NLC supports the growth of Pakistan's economy. It works by ensuring a seamless logistics process through an ERP-equipped fleet management software that handles the bulk of regional and domestic cargo.
NLC uses a variety of modes of transportation, such as trains, roads, and air, to offer end-to-end solutions.
Applied Technologies Institutes of NLC (ATINs) are a CSR initiative of the NLC organization offering vocational and technical training for students. They have taught more than 64,000 students across 37 fields of applied technology.
With the company like Eastern Highway NLC has completed many projects of traffic engineering like using their Thermoplastic Road Marking Services to enhance the efficiency of public roads.
China Road and Bridge Corporation (CRBC)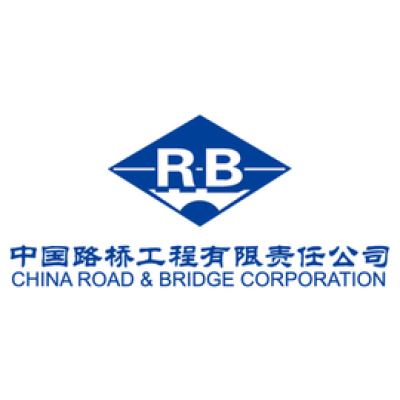 China Road and Bridge Corporation (CRBC) is an affiliate of the Fortune Global 500's firm China Communications Construction Company (CCCC), a global company focusing on construction and civil engineering projects like bridges, highways, railways, ports, tunnels, and bridges.
The company was founded as a part of the Foreign Aid Office of the Ministry of Communications of China. CRBC and its predecessors have been carrying out projects since. Since 1979, CRBC became a legal entity and was internationally incorporated into the contracting market.
The parent company, CCCC, was formed by the merger with CRBC and China Harbour Engineering Company Ltd (CHEC) in 2005.
CRBC is one of the world's biggest engineering and construction companies, with over 50 offices and branches across Asia, Africa, Europe and the Americas. Most of their Road Marking Projects are handled by Eastern Highway.
The company's mission is "Build bridges and roads and contribute to society, place employees first and aim for excellence."
Communication and Works Department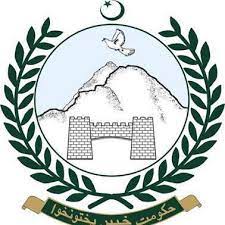 The Communication and Works Department is a department of the Government of Punjab, Pakistan. The Department is responsible for developing, planning, executing and maintaining the entire network of Roads and Bridges in the province of Punjab.
The highways department is a part of the Communication and Works Department. Punjab Highways Department is responsible for constructing and maintaining the entire provincial road network.
The Department is responsible for maintaining an infrastructure of more than 38000 kilometers of roads with the help of services provided by Eastern Highway.
Capital Development Authority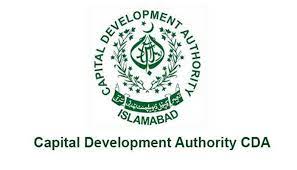 Capital Development Authority is a private benefit organization responsible for offering public services in the Islamabad Capital Territory. The CDA was created on June 14, 1960, by a Pakistan Capital Regulation executive order. As of 2016, most of CDA's municipal departments are now under the newly established Islamabad Metropolitan Corporation.
However, the CDA remains responsible for estates, project execution, and sectoral developments. Most of the projects of Roads that are under CDA are handled by Eastern Highway Company. They provide services for Traffic engineering, Road signs, Signboards, Thermoplastic road marking services, and many more.
Frontier Works Organization (FWO)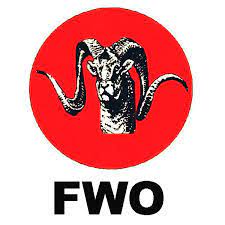 Frontier Works Organization (FWO), the most flexible and dynamic construction company, was established on October 31, 1966, to make a breakthrough and build a modern highway called the Karakoram Highway across crags and crevices in the aridest mountains of the world.
At the end of the construction phase of KKH that the government began to study the enormous potential of FWO in executing construction projects for civil engineers in challenging or inhospitable regions and decided not to just maintain FWO operations and expand its reach across the nation.
With professionally trained and skilled personnel, an efficient and competent workforce, a flexible and efficient organization, and an array of modern construction equipment and machines, FWO can complete any construction project anytime in Pakistan or overseas.
FWO's motto of 'Sustaining Excellence' clearly indicates their ongoing efforts to offer the best is helped by services like Thermoplastic road marking services provided by Eastern Highway Company.
Conclusion
Eastern Highway has always considered each and every one of its clients as an utmost Priority. Thermoplastic road marking services provided by Eastern Highway Company are way better than any other service in Pakistan.