Before explaining to you why road signs are important, let me ask you a very simple question. Have you ever witnessed any accidents in your life?
Well, I have and it surely is a traumatic experience. With a rapidly growing population, we know how much traffic is there on roads especially in the morning and off time. It is very difficult to handle this large amount of traffic without any protocols. To solve this problem special road signs are made to guide the public on the roads and ensure safety for all.
Let us understand what are road signs and how are they used.
Comprehending the meaning of Road Signs
Road Signs also known as Traffic signs are warning signs. Most importantly they warn drivers when they are on road. Road Signs are generally a combination of two factors a Road Sign and a diagonal downward pointing arrow plaque.
Drivers who come across a road sign should be careful. They should reduce speed, and follow any signals from a crossing guard.
Why are Road Signs Used on Roads?
The primary function of road signs is to help prevent accidents and protect people on the road. It is essential for road signs to be exhibited prominently to reign attention and to be set in a way that gives drivers sufficient time to respond to the instruction that each sign is giving. Road signs present a broad scope of information, from speed limits to facts on where and when to turn.
Following road or traffic signs helps guarantee the safety of everyone on the road by minimizing the risk of drivers running into other vehicles, pedestrians, or cyclists.
Major Types of Road Signs Found
Whether you are skimming for road signs for your driving test exam or you saw an unusual sign, you do not remember the meaning. It is always a good idea to familiarize yourself with Road Signs. Identifying road signs and purposes can aid drivers in making safe driving judgments faster and more efficiently.
1.School Zone Sign
School zones have junction guards, lights, warning signs, speed bumps, and flashing lights to caution drivers. They are notably identified by the yellow sign featuring silhouettes of two schoolchildren walking. School Zone Signs are used to alert drivers of the reduced speed. Passing another vehicle, including buses, is illegal in a school zone. It is imperative for drivers to keep an eye on the road and be conscious of the upcoming school zones.
Drivers must yield to pedestrians and crossing guards in school zones. Watch out for children exiting cars and school buses. Some common signs used in a school zone are
Stop within crosswalk sign
Reserved for faculty sign
Student parking sign
Buses only signs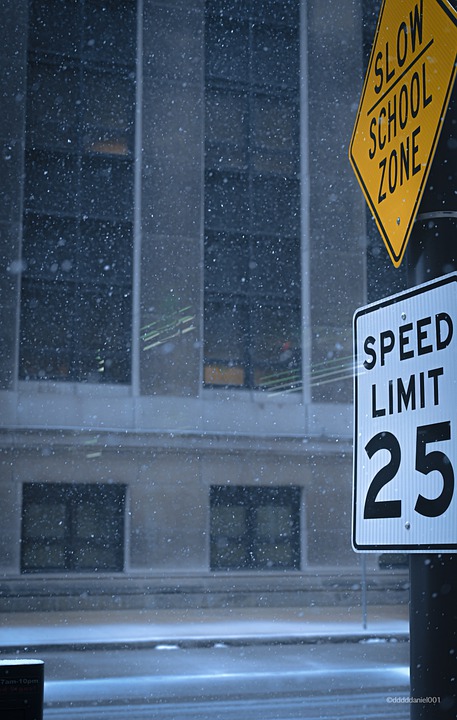 2.Regulatory Signs
Regulatory signs depict a range of signs that are employed to show or fortify traffic laws and regulations. They are important for conditions that apply at all times or specified periods or sites upon a road or highway. Any disregard for these regulatory signs causes a violation or signs in general that regulate public behavior in areas open to the public. Regulatory signs include
Stop Signs
Yield Signs
Speed Limit Signs
Do Not Enter Signs
Handicapped Signs
One Way Signs
3.Road Work Signs
To guarantee that drivers and pedestrians are saved as extensively as possible from the dangers of road work sites, road work signs are installed to warn road users of the conditions of the road. These road work signs inform drivers and pedestrians to be alert and may lead traffic to an alternate course.
Construction or restorations executed along the road can be unsafe for construction workers and motorists. Elements like loose gravel, heavy machinery, blasters, high water, weak shoulders, rough pavements, smoke, freshly oiled roads, and more can induce harm and fatalities in rolling traffic. All this is in spare to roadside work's effect on the smooth traffic flow, raising the chances of in-drive accidents. These signs are temporary in nature only up until road work is completed.
Road (Street) Closed Sign
Local Traffic Only Sign
Road (Street) Work Sign
Detour Sign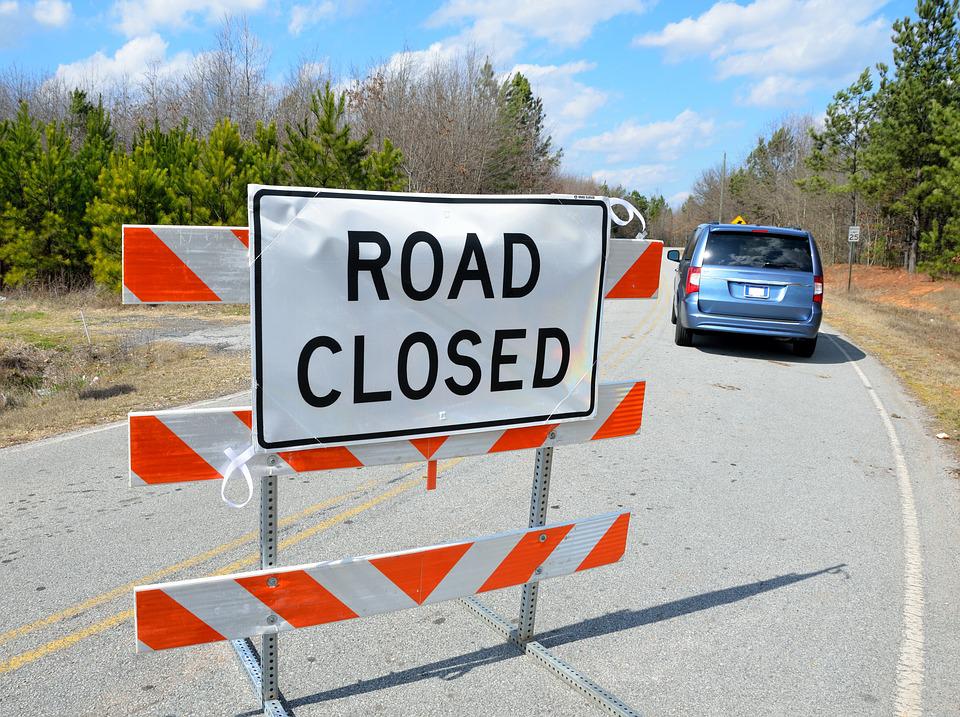 4. Speed Limit Sign
Speed limit signs display a selected legal maximum or minimum speed that automobiles must travel. Drivers must not surpass the limit that the sign represents.
A speed limit sign informs drivers of the highest speed that is deemed safe for favorable climate and visibility. It is planned to designate the criterion by which usually careful drivers can respond safely to driving issues experienced on the road. Perfectly set speed limits supply a more consistent flow of traffic and adequately balance risk and travel time, which results in the efficient use of the highway's capability and more infrequent crashes.
5.Traffic Control Signs
These are quite commonly used to control road traffic and can be used for three primary goals. Traffic Control signs control traffic, warn users about something, or pass on general data. They help road users comprehend a particular country's prevailing traffic laws and regulations. They serve the function of assisting the public in danger-prone areas to stay away from them.
These Signs have been developed to provide directions or guidance for users who are unsure of their final stop. Some examples of traffic control signs include:
No U-Turn Signs
Pedestrian Crossing Signs
Yield Signs
Men at Work Signs
6.Parking Signs
Authorities can use no Parking signs to control parking and determine assigned parking areas within the parking space. They are a quick and manageable way to convey restricted parking areas to workers and guests. "No Parking" signs are perfect for fire lanes, brief no parking, loading zones, and more. The No Parking Signs are developed to satisfy MUTCD(Manual on Uniform Traffic Control Devices for Streets and Highways) specifications.
No Parking signs will show what vehicles are accepted in a particular parking zone or who is allowed to park in an area. From motorcycle only to finding details, our parking ID signs will enable authorities to convey effectively and control traffic in the area. They can tell that parking permits provide clear parking charges for outsiders. Temperature-specific parking tickets are created to withstand cold to hot weather. To read more about parking signs Visit What You need to know about Parking Signs and Parking Management System -2022.
Some examples of Parking Signs include
Towing Signs
Fire Lane Signs
Driveway Signs
Custom No Parking Signs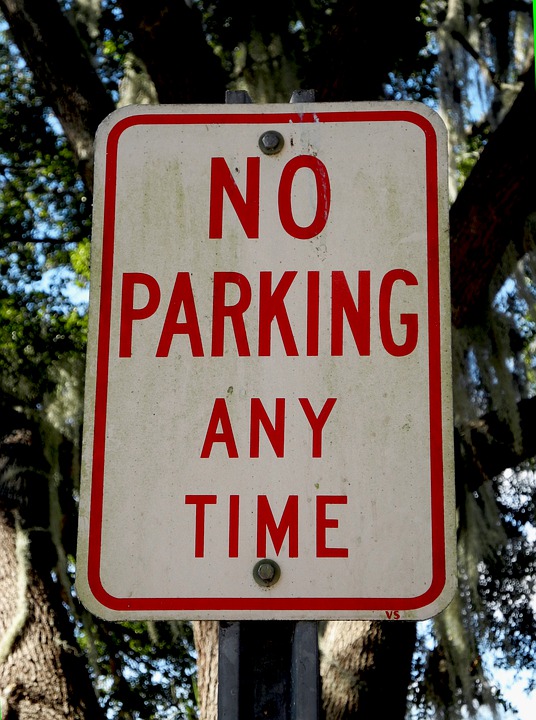 7. Roll-Up Traffic Signs
Roll-up traffic control signs are similar to conventional ones because they are obvious identifications to warn drivers of traffic conditions. However, roll-up traffic signs are made from lighter materials that can easily be rolled up and transported between locations. These portable roll-up traffic signs are utilized to alert drivers of necessary roadwork and other conditions, including:
Traffic detours
Roadwork
Work-zones
Crews and personnel
Some common examples of Roll-up Traffic Signs are
Roadwork Ahead
Accident Ahead
Road Under Construction
Conclusion

After reading the blog, you would have understood signs are essential for the safe conveyance of travelers worldwide. Whether someone is going to work or to school, visiting relatives, or buying groceries; if they're leaving the house, then road signs – and the rules and guidance they convey. They are a crucial part of keeping all road users safe regardless of their destination. If you're uncertain what different signs and signals mean, visit Eastern Highway for more information.